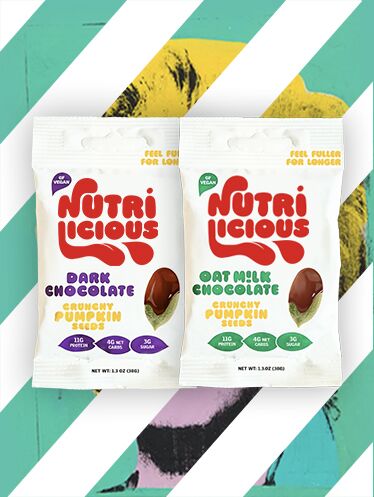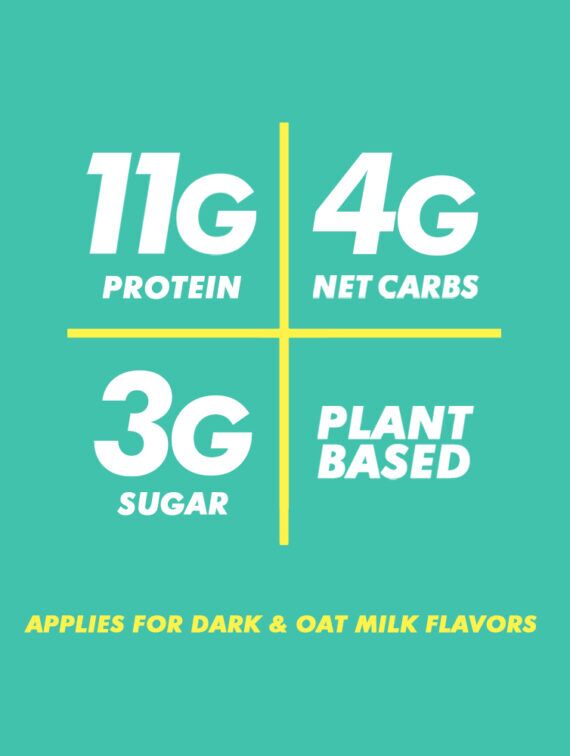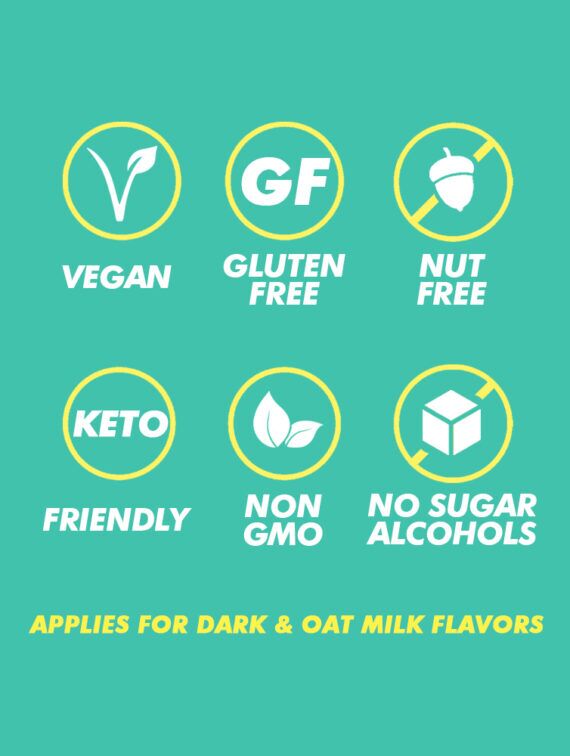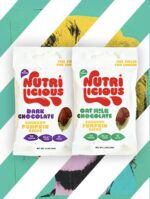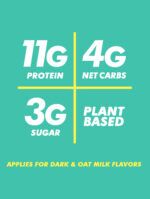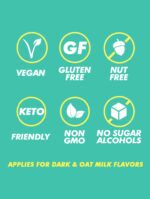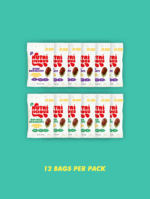 11g Protein | 4g Net Carbs | 3g Sugar
25
people are viewing this right now
DARK CHOCOLATE
1 serving per bag | Serving size 1.3 oz (38g)
Calories 220, Total Fat 17g, Saturated Fat 4g, Trans Fat 0g, Cholesterol Omg, Sodium 10mg, Total Carbohydrate 6g, Dietary Fiber 2g, Total Sugars 3g Incl. 2g Added Sugars, Protein 11g
OAT MILK CHOCOLATE
1 serving per bag | Serving size 1.3 oz (38g)
Calories 220, Total Fat 17g, Saturated Fat 3.9g, Trans Fat 0g, Cholesterol Omg, Sodium 10mg, Total Carbohydrate 6g, Dietary Fiber 2g, Total Sugars 3g Incl. 2g Added Sugars, Protein 11g
DARK CHOCOLATE
Pumpkin Seeds (82%), single origin dark chocolate (18%) [cocoa mass, sugar, cocoa butter, emulsifier: (soy lecithin), vanilla extract], salt, glazing agent (gum arabic)
CONTAINS: SOYA
MAY CONTAIN: MILK, EGG
OAT MILK CHOCOLATE
Pumpkin Seeds (82%), milk chocolate flavour (18%) [sugar, cocoa butter, gluten-free oat powder, cocoa mass, dried rice powder, emulsifier [sunflower lecithin], vanilla extract], glazing agent (gum arabic)
MAY CONTAIN: MILK, EGG, SOYA
Description
Elevate your snacking experience with our Sweet Variety. Enjoy the delightful crunch of Austrian pumpkin seeds, toasted to perfection, and indulge in the choice of lusciously rich dark chocolate or velvety oat milk chocolate coating. Savor both heavenly flavors to your heart's content.
Treat yourself guilt-free to this protein-packed delight—low in carbs & sugar and no sugar alcohols. Stay satisfied longer, thanks to its natural ability to keep you fuller.
Our ingredients are sustainably sourced, ethically harvested and all purchases support a charitable cause. Embrace the goodness and make a positive impact with your purchase.
Keto friendly, Plant Based & Vegan, Gluten Free, Nut & Peanut Free.
11g Protein | 4g Net Carbs | 3g Sugar